Share my Shoes


We've all got a pair of shoes we hardly wear. This July, donate your spare pair of shoes into our collection box and help The Smith Family help disadvantaged Australian kids.
Recycle to break the cycle
We are looking for all kinds of shoes and all kinds of sizes – simply bring them in to our collection box located on the Metro Level near Dermalogica, and we will pass them on to The Smith Family.
Every pair of donated shoes sold through its retail stores will help the charity fund education programs for disadvantaged young Australians across the country.
For more information about our shoe appeal, please read our FAQ section below.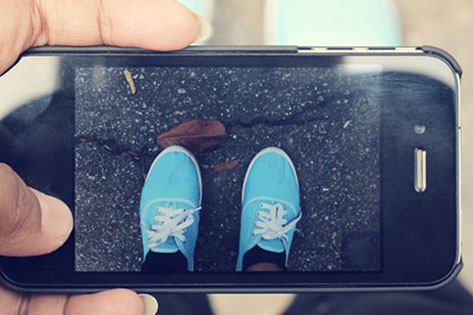 @Sharemyshoes
If you can't bear to part with your shoes then it's still easy to get involved!
Simply share a pic of your favourite shoes on social with @sharemyshoes and we'll donate a dollar to The Smith Family!
Help us reach our $10,000 donation goal! 
We're rewarding one lucky customer every week with a $250 shoe voucher just for sharing their pic, so make sure you upload your photo with the correct handle for your chance to win*.
For terms and conditions please see the bottom of this webpage.
Frequently Asked Questions
Where can we donate our shoes?
We are collecting shoes in centre between the 3rd– 30th July at Greenwood Plaza. Look out for the collection box on the Metro Level near Dermalogica and we will kindly pass on all donations directly to The Smith Family.  We have also partnered with Australian Catholic University who are also collecting shoes for The Smith Family.
Please contact or visit any of these locals to arrange your shoe drop off.
Australian Catholic University
Contact: Deigo Benigni
Address: 8-20 Napier St. North Sydney, NSW 2060
Phone: 02 9739 2498
Website: http://www.acu.edu.au
Email: Diego.Benigni@acu.edu.au
What kind of shoes are you collecting?
We are after all sorts of shoes – adults, kids, male, female, sneakers, boots, sandals, heels, flats – anything! 
All we ask is that the shoes are in good condition and wearable, meaning that someone else would buy and wear them. Please pair your shoes together by placing them in a bag, tying them together with their laces or with a rubber band so it's easy for us to find their other half!
What does The Smith Family do with the shoes?
Every pair of donated shoes will be sold through The Smith Family's retail stores. The money raised from these sales will help The Smith Family fund its education programs for disadvantaged young Australians. Last year's @sharemyshoes campaign collected over 12,000 pairs of shoes, saved 8.1 tonnes of shoes going to Landfill and also raised enough to support 40 students with their education. This year we are hoping to support double that figure. Just 5 pairs of donated shoes could support a student to access The Smith Family's  iTrack program, providing support for their career decisions.
How can I find out more about The Smith Family?
You can read more about The Smith Family below or visit their website to see all the great initiatives they run to support the education of children and young people in need.
About the Smith Family
The Smith Family is a children's education charity that helps disadvantaged young Australians to succeed at school, to prevent them from experiencing a lifetime of poverty.
Today, one in 7 Australian children are living in poverty, where even life's basics are hard to come by. When families are experiencing severe disadvantage, children can fall behind in their learning, leaving them more vulnerable to experiencing hardship themselves later in life. 
The effects of disadvantage on a child's educational outcomes are striking:
In 2014, one in five children growing up in low socio-economic households did not achieve the national minimum reading standard. Year 12 completion rates are significantly lower (68%) for students from low SES backgrounds than for students from high SES backgrounds (79%). There is persistent underrepresentation of people from low socio-economic backgrounds in Australian universities.
As Australia's largest children's education charity, The Smith Family helps disadvantaged young Australians to succeed at school.
The Smith Family's Learning for Life program assists around 33,000 students and their families each year in 94 communities across every state and territory in Australia. The program provides targeted long-term educational support and includes outside-of-school reading and numeracy programs, learning clubs, mentoring and career activities, as well as digital and financial literacy initiatives for parents.
Education is a powerful tool that helps disadvantaged young Australians to create a better future for themselves. So join The Smith Family and Mirvac and share your shoes!
*For terms and conditions of the Share my shoes campaign, click here.