Food & Drink
BBQ Baby Snapper by Matt Sinclair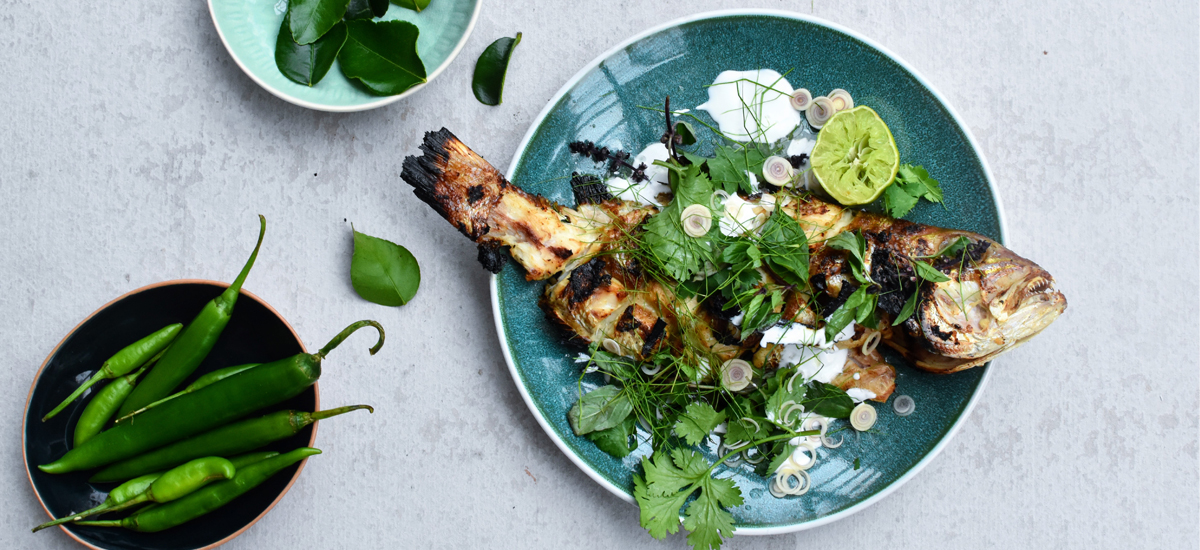 1 baby snapper
1/3 cup green curry paste ( I used Ayam)
Pinch caster sugar
Pinch salt
2 tbsp Fish sauce
¼ cup Coconut cream (Kara brand is best)
1 lime
1 stick lemongrass, white part only, very thinly sliced
¼ cup Thai Basil leaves, picked
¼ cup coriander leaves, picked
2 kaffir lime leaves, chiffonade
Method
1. Score baby snapper on each side, running the knife diagonally across the fish to create a criss-cross pattern an inch apart. In a small bowl mix the curry paste, sugar and salt together and rub all over the fish, working it into the flesh, marinade for 1 hour. If you refrigerate the snapper, take it out 20 minutes before grilling.
2. Heat a BBQ grill plate on medium-high heat, drizzle snapper with oil and grill for approximately 6-8 minutes on each side; the eyes will be pearly white when ready. Remove from heat and onto serving plate. Allow to rest for 10 minutes before garnishing.
3. Drizzle over fish sauce and coconut cream, and squeeze over fresh lime juice. Scatter the herbs over the top and serve with steamed rice and green mango salad, or any fresh Asian style salad you like.