Kayaks, Canoes & Paddle Boards
Explore the secrets of Sydney Harbour from your kayak, canoe or paddle board stored in the first ever purpose built undercover Kayak Rack & Stack, situated on the waters edge of Birkenhead Point Marina.
Benefits of storing your Kayak/Canoe/Paddle Board at Birkenhead Point Marina:
10 minutes from Sydney CBD and easy access to Lane Cove River, Iron Cove, Darling Harbour, Pyrmont Park and the Sydney Fish Markets. Not to mention day outings to Cockatoo Island and the many secrets of the Parramatta River.
24 hour on-site security.
Access to 5 star luxury land based facilities, inclusive of family suites stocked with fresh linen, laundry, locker room and Club Lounge.
Custom built launching platform.
Kayak trolleys available to assist with moving your kayak in and out of the water.
Cost is $880 per annum plus GST.
Storage
Kayak Rack & Stack storage is available for kayaks, canoes and paddle boards up to 6 metres in length. We provide individual, undercover, security locked racks situated 10 metres from the custom built launching platform and you can use our on-site trolleys to wheel your kayak or canoe to and from the water's edge.
Launch Platform
Our custom built launch platform provides you with a safe area to launch your kayak, canoe or paddle board into the water away from larger boats. It is also located just 10 metres from the Rack & Stack storage and wash down area.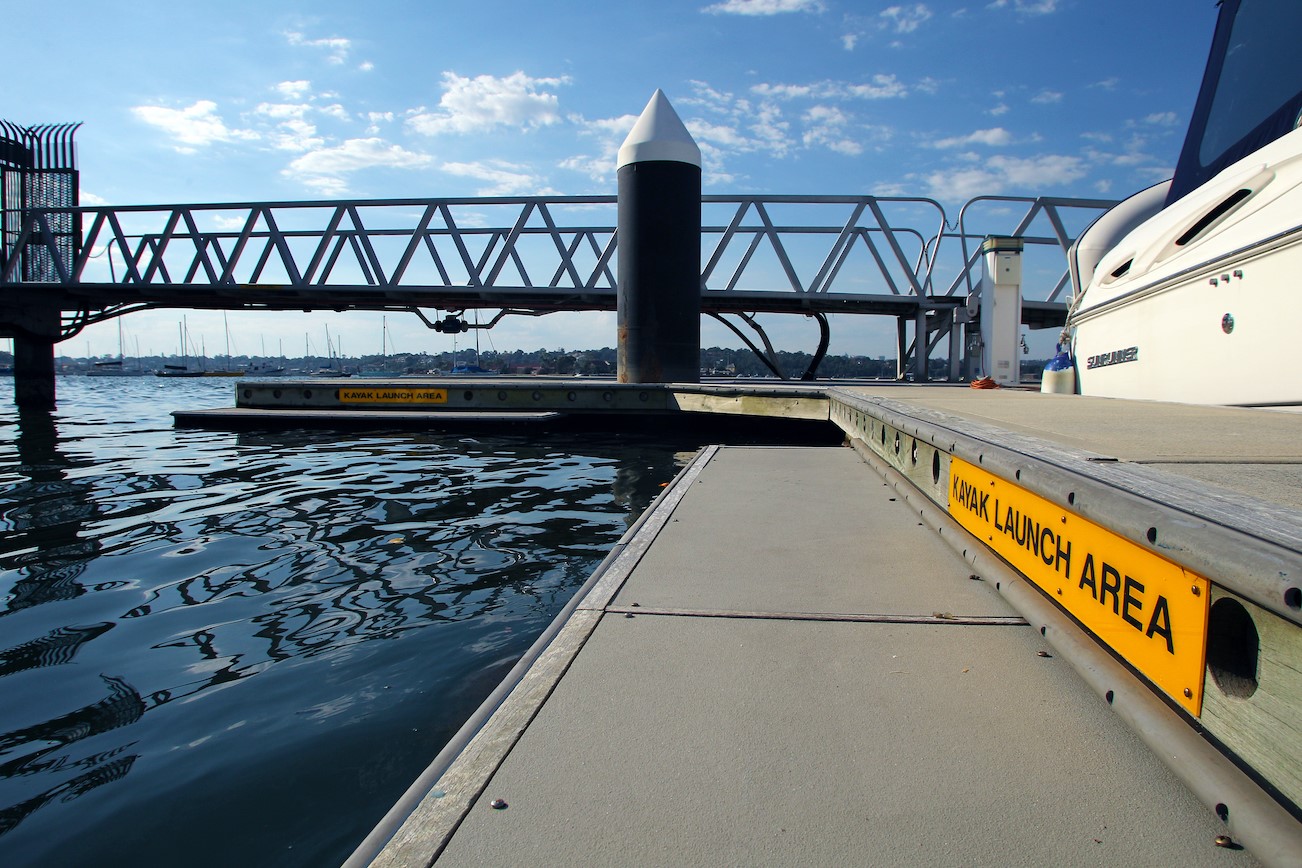 View the location of the Kayak Launch Area.
Wash Down Area
Our Wash Down area is located within close proximity to the Rack & Stack Storage and Launch Platform and enables you to wash down your kayak, canoe or paddle board at the end of your paddle with ease.